Alzheimer's & Memory Care
---
Many challenges face the family of an individual living with dementia or Alzheimer's disease. Our Wesley Oaks Memory Care facilities offer a friendly, supportive, and secure environment where seniors with memory loss can live with comfort and dignity… and their families can enjoy the peace of mind that comes with knowing their loved one is enjoying the best quality of life possible.
Within the secure, comfortable setting of our Wesley Oaks facilities, our caring, highly trained professional staff is available 24 hours a day, 7 days a week to assist residents and enhance their physical and emotional well-being. We offer a personalized program where residents with memory impairment receive the stimulation and encouragement they need to preserve skills and to thrive with the highest possible level of independence.
At Wesley Oaks, every resident enjoys the assistance of our dedicated staff; the company of neighbors and friends; stimulating social and recreational activities; and the privacy of a personal or shared room. Long-term and short-term respite stays in attractively furnished rooms are also available.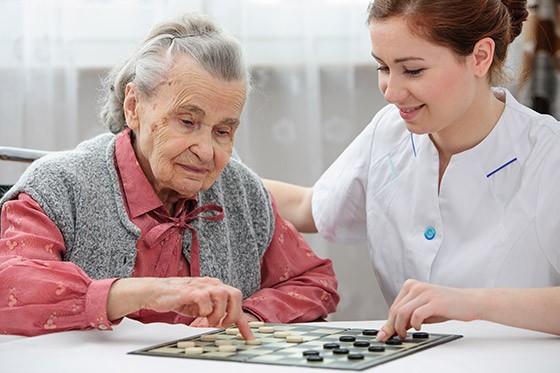 For more information about our specialized services for those with memory loss, dementia and Alzheimer's disease, or to schedule a visit to the Wesley Oaks Memory Care facilities at our Sulphur Springs, Gainesville, and Gilmer (also serving Longview) communities, please contact us.